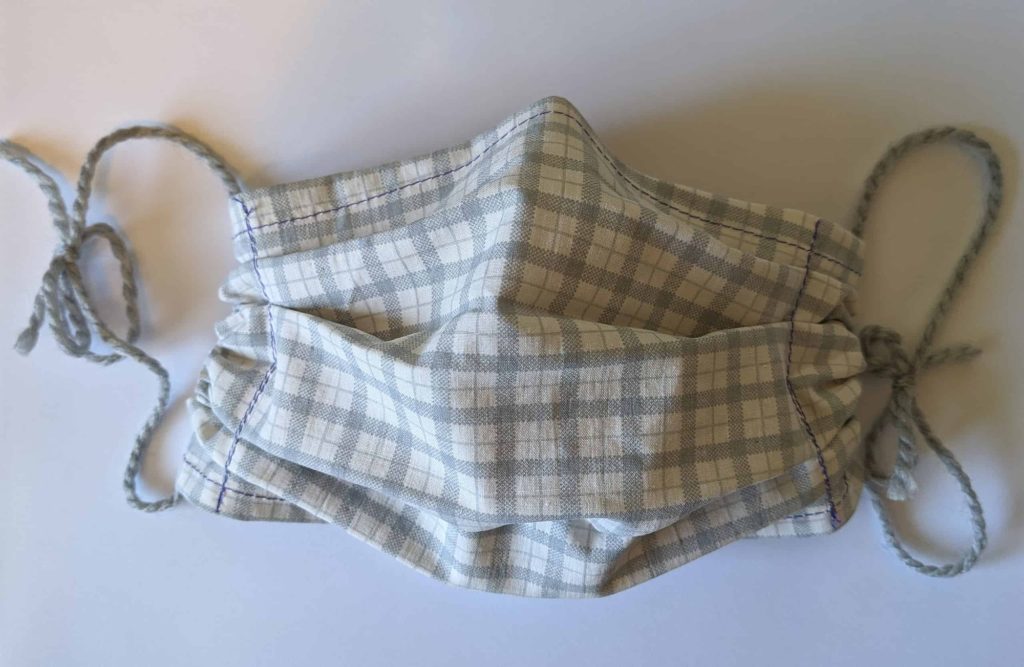 Facial coverings have been demonstrated as one of the most effective means of reducing COVID19's spread — and as a result, folks around the country have begun wearing affordable cloth masks that can be reused day to day. But without proper cleaning, these masks could just be collecting pathogens.
Learn more about how to quickly disinfect your team's N95s, KN95s and cotton-blend masks on our blog. It takes only minutes to do — and could save lives.
Somehow, it has become "normal" to go out wearing masks at all times worldwide — and for good reason. We do it to go to the grocery store, take a walk, or encounter some friends while still practicing social distance — and drastically inhibit the spread of COVID19 and other contagious diseases.
In many parts of the country, the new normal is to wear a mask, period. So, what is the appropriate way to really clean the masks after going out? Or to disinfect it? Many of my friends and clients have begun to switch from disposable masks to store-bought (or homemade) reusable ones.
Before we dive into it, it is essential to remember that masks reduce virus transmission from the mask-wearer and virus inhalation by the mask-wearer. So, it is a virtuous cycle that's reliant on not only cleaning but regular cleaning — think daily. And last but not least, for protection, masks must cover the nose and mouth. I keep seeing people with their nose sticking out on top of their masks. This is the same as not wearing one.
Below are the details I gleaned from an article by Nidiane Martinelli, PhD
There are many protocols on how to clean and disinfect N95-type masks; however, there are no such protocols for cloth masks. The studies for the disinfection of N95s are based on SARS-CoV-2 or virus quantity reduction or inactivation measurements, so one could wonder that it can also be used for cloth masks.
There is evidence supporting heat inactivation of viruses like SARS-CoV-2, Influenza H1N1, and Influenza H5N1 on N95 respirators. One study showed that by microwaving the respirators for 2 minutes in a container was sufficient to deactivate Influenza H1N1, considering a 1250 W microwave power. A similar result was obtained when respirators contaminated with Influenza H5N1 were microwaved for 1.5 minutes in a steam bag (1100 W microwave power).
Specifically, for the SARS-CoV-2, there is no study using a microwave to disinfect masks. But there is one study that showed SARS-CoV-2 inactivation with dry heat. This study literally baked the N95 respirators inside an oven for 60 minutes at 70°C or 158°F and got acceptable disinfection results.
But thinking about what people have at home, washing your cloth masks with soap and water is already pretty efficient. If you want to go above and beyond and try to disinfect them, you could try the microwave or conventional oven methods — but first, always wash the cloth mask with soap and water.
And remember to stay safe and be kind during these challenging times.
From the author: Bear in mind that those are just suggestions and were not tested on cloth masks. Those were tested for N95 respirators, and those conditions were efficient. Up to date, I have no knowledge of studies evaluating the effectiveness of heat to inactivate SARS-CoV-2 on cloth masks. Thus, the content here is for informational purposes only and does not constitute the providing of medical advice; it does not intend to be a substitute for independent professional medical judgment, counseling, diagnosis, or treatment. Use it or reliance upon it is solely at your own risk.