A husband for 44 years, a grandfather of four, a successful business owner,
a former pastor, an internationally acclaimed Gospel recording artist, and an advocate for needy children.
All these things above have influenced how
Steve serves as a real estate agent today.

In 2017 Steve began a career in Real Estate and immediately joined Keller Williams. It could not have been a better fit. His business goals are in perfect alignment with Keller Williams' mission statement: "To build careers worth having, businesses worth owning, and lives worth living with our values of God, Family and then Business."

Steve has 29 years of experience in SALES and MARKETING. He has learned that business is about RESULTS and RELATIONSHIPS. And above all else, customer service matters!!!

Steve's background in business and ministry has equiped him with attributes that align with what you are looking for is a real estate agent. His is on time, deal effectively with problems, work well with everyone, notices and cares about the details, is honest & respectful, and communicates responsibly. Marketing, advertising, and promoton are also his trademark strengths.

Steve networks weekly making new business and community friends. He has volunteered at the Ooltewah High School, Snack Pack ministry, Ronald MacDonald House, Memorial Hospital and has the guest speaker at several elementary schools in the area. Locally, Steve is the PR Chair for the Ooltewah-Collegedale Kiwanis Club and an elder at his church. He has been the baccalaurete speaker for Southern's graduation and selected at Alumni of the Year.

Steve is a Gospel Recording artist. For decades his music has been beamed into Chattanooga homes via satellite networks such as TBN, 3ABN, HopeTV and more. You can hear his music on Apple Music, Pandora, and local radio stations. He has sung concerts at the Fox Theatre, the Memorial Auditorium and has shared solo concerts in dozen's of area churches. Steve also loves to speak at civic clubs, schools and churches. His I-75 real estate billboard is introducing him to thousands of new friends every day.

Chattanooga Knows Steve. When you list a home with Steve, then Chattanooga will know you too.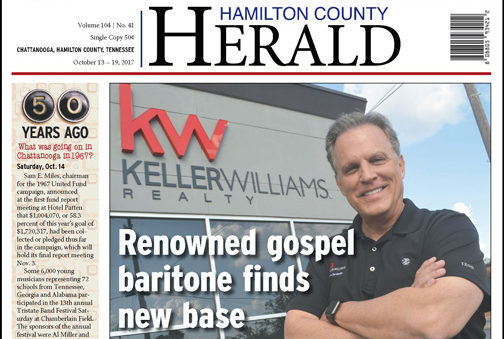 Chattanooga Knows Steve
Steve is known by thousands of Chattanooga residents. As a gospel recording artist he's performed in dozen's of area churches.

He has 'acted' at the Chattanooga Theatre and sings bass with the Chattanooga Symphony and Opera Chorus and the Ooltewah SDA Church. He continues to sing gospel concerts for churches, civic organizations, and community groups throughout the greater Chattanooga community.

Steve and Joni began their married lives in Chattanooga the final year of Steve's college tenture at Southern Adventist University (1978). He was honored to be selected the Alumni of the Year in 2003.
Steve & Joni Darmody, a TEAM
Steve and Joni manage the day to day operations of Team Darmody.

"We have always loved working together and especially when we know that we are making a difference in helping others navigate the path to home sales or ownership."

Steve attended UTC and graduated from Southern Adventist University. Joni, who teaches 8th graders at Collegedale Academy, began her teaching at Ringgold High School in 1977.

Both of their children live Ooltewah. Alan is a financial adviser with Primerica, and Jaclyn is the marketing director for Wolftever Dental owned by her husband, Dr. Brooks Pruehs.

The Darmody's have four grand children in Ooltewah. So you can imagine how they like to spend their spare time. Steve enjoys playing golf at the Champion's Club at Hampton Creek.
Advocating for Children through support of World Vision
Twenty nine years ago Steve and World Vision began a partnership based on their mutual passionate concern for children in need. Over that time, Steve has recruited sponsors for over 8,000 needy children from around the world.

Steve has traveled to Indonesia, El Salvador, Uganda, India, Nepal, Bangladesh, Zimbabwe, Romania, Nicaragua, Honduras and other countries in which World Vision works. As a first hand observer he can attest to the genuine needs of a hurting, hungry world.

Steve has no greater passion in his life than to do his part to bring awareness and aid to children in need.
Eight CDs and Hundreds of Television Appearances
Steve has recorded 8 CDs over a 39 year span of Gospel music ministry. His producers are a who's-who of great arrangers, like Dick Tunney and Lari Goss. He has recorded songs from composer/friends like, Babbie Mason, Dick & Mel Tunney, Marty Funderburke, & Neville Peter.

Learn More About His CDs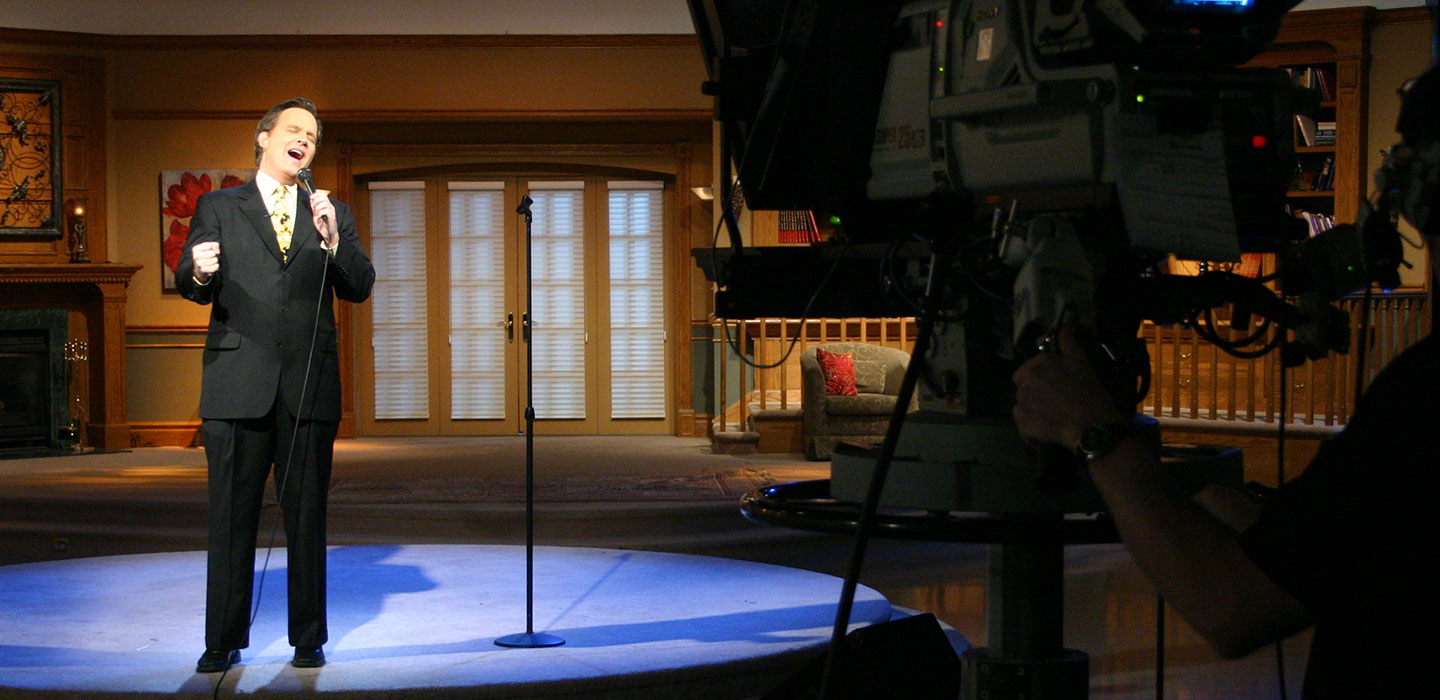 Tours & Concerts
Steve has shared nearly 4000 solo concerts in all 50 states and 48 countries. Steve has shared concerts with such greats as Michael English, Sandy Patti, Wintley Phipps, Jennifer LaMountain and others.

Since starting Team Darmody, Steve has slowed down considerably from his travels. But music and singing will always be a part of his life.
Schedule Steve to Speak or Sing
Steve sings "Mary Did You Know" on 3ABN
This live satellite performance was a one hour Christmas Special with host, Wintley Phipps.
Watch more on Steve's YouTube Channel